Tania Peterson Welcomes Daughter Zuzu Audrey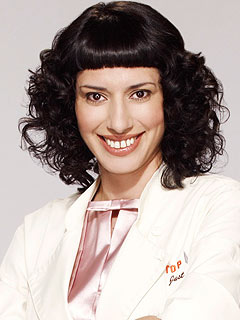 Scott Schafer/Bravo
Pastry chef Tania Peterson has debuted her sweetest creation yet: daughter Zuzu Audrey arrived Sunday, Jan. 30.
The former Top Chef Just Desserts contestant and her husband, Phil Peterson, welcomed their first child at 4:21 a.m. at Boston's Brigham and Women's Hospital.
"I thought I knew what it meant to be in love, but my feelings for her are beyond imagination," the new mom tells PEOPLE of Zuzu, who came into the world at 7 lbs., 8 oz. and 20 inches long.
"She is absolute perfection."

The birth is all the more sweet for Peterson, 39, who spoke candidly on the show about her three-and-a-half-year struggle to conceive.
Just three months after the show wrapped production, she became pregnant after undergoing IVF.
–Sara Hammel