Fab Sale Round-Up: Gilt Groupe, Kangol and More!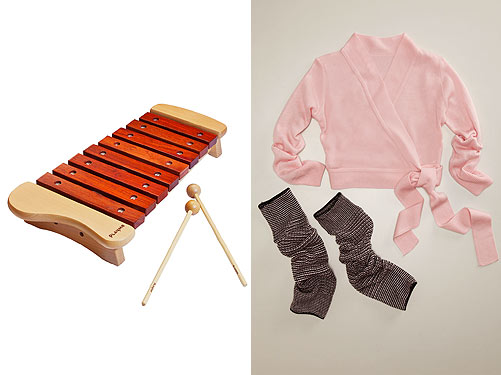 Courtesy Gilt Groupe
Next week, Gilt Groupe is hosting a few drool-worthy sales worth checking out. You'll find loads of chic baby and maternity clothing, shoes, toys and home décor from Playme Toys (2/13) Boodalee (2/14), notNeutral (2/14), Green Toys (2/15), Madame Alexander (2/16), Juicy Couture Kids (2/17) and Eurotard (2/18).
Our fave picks: The Playme Toys Xylophone (now $58, originally $85) and Eurotard Classic Wrap Sweater and Legwarmer set (now $32, originally $50) above.
Just make sure to sign-in at 12 p.m. EST when each sale starts — or risk missing out on some great deals! Not a member of Gilt? Use our exclusive link to sign up.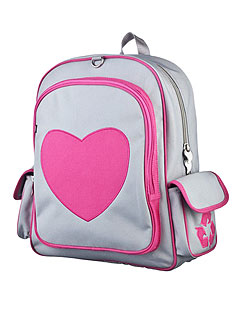 Courtesy Beatrix
Beatrix: Hollywood tots including Ramona Sarsgaard and Nahla Aubry love to tote this company's adorable bags.
Get one for your kid. Until Feb. 28, they're offering 25% off all big and little kid eco packs when you enter code: LOVE25 at checkout.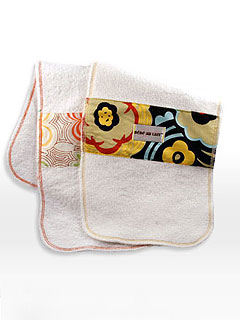 Courtesy Bébé au Lait
Bébé au Lait: Whether you're shopping for yourself or for a gift for a friend, this company's stylish baby accessories (burp cloths, nursing covers, hooded towels) sure do come in handy.
Right now, they have loads of products on sale. Make sure to check them out.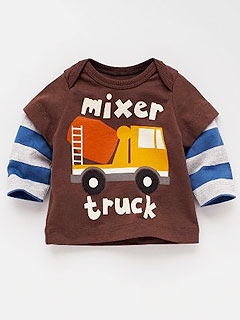 Courtesy Boden
Boden: We're big fans of this UK-based clothing company. Not only do they make great fashions for mom and dad, but their children's duds are beyond adorable.
Right now, they're have a blowout sale — up to 60% off — on all their winter styles. Hurry and scoop up some pieces for the family. This Mixer Truck Layered tee ($12, left) is to die for!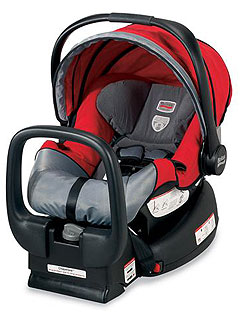 Courtesy Britax
Britax: In the market for a new stroller or car seat? Check out this company's well-made selection. Plus, right now they're offering free shipping on all sale stock when you enter code SHIPFREE at checkout.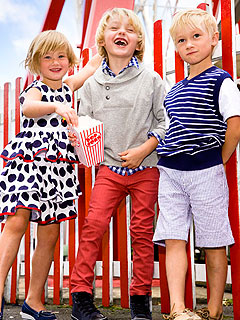 Courtesy Company Kids
Company Kids: From cool bedding and well-crafted furniture to stylish clothing and fun toys, this site has it all. And they're having a blowout clearance sale that's worth checking out. Added bonus: They're offering an additional 15% off kids clothing when you enter code: AK15PEOP at checkout.
Company Kids has also started a cool initiative — the Buy One, Give Comforter Donation Program — that helps homeless kids in the U.S. For every comforter purchased from their website or catalog, they will donate a new, colorful comforter to a homeless child in cities across the country. Read more about the program at companykids.com.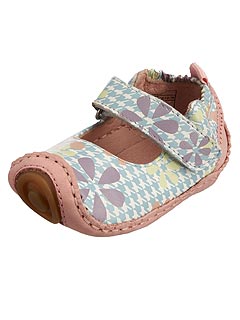 Courtesy Endless
Endless: Stock up on some mini footwear for your tot. This shoe e-shop is having a major sale — up to 45% off — on select fall/winter styles.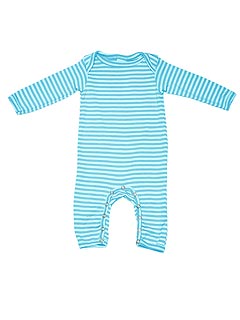 Courtesy Estella
Estella: Get ready to shop — save! Starting Jan. 14, this upscale baby boutique is holding their Annual Clearance Sale with up to 75% off their winter collections. For example, their Striped Baby Romper (left) will drop from $38 to $18.
Even better? If you spend over $100, you'll receive free ground shipping.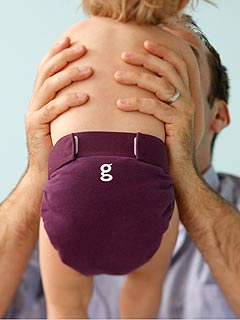 Courtesy gDiapers
gDiapers: What a deal! Right now, the more you buy, the more you save on these eco-friendly cloth diapers. If you buy 3 pairs, you get $10 off. If you buy 4, you get $15 off and if you buy 5, you get $20 off. Plus, there's free shipping on all orders $49 and over.
And the company is also offering 30% off first-time orders for up to 3 months. Just enter code: DIAPERS30PCT at checkout and you'll receive the discount on all future orders automatically.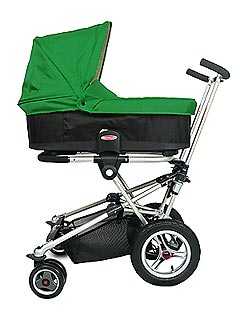 Courtesy Giggle
Giggle: Boy, are we excited! This chic baby boutique is having a blowout winter sale on everything from strollers and toys to clothing and breast pumps.
Our pick: The Micralite Toro Carrycot (now $156, left).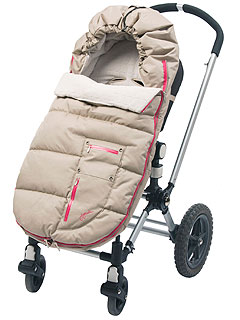 Courtesy HauteLook
HauteLook: Here's what's coming up next week at this private sale site:
2/14 — Adorable kids shoes from Primigi and beautiful party dresses by Belle Parish, 2/15 — Hip fashions for girls from Juicy Couture Kids, 2/16 — Playful activewear for girls by Mimi and Maggie and surf-ready basics by O'Neill, 2/17 — Stylish stroller sacks and diaper bags by JJ Cole (left) and easy-to-wear duds by Gypsy Little, 2/18 — Fun kids accessories by Crocodile Creek, beautiful bedding by Thro Baby, 2/19 — Educational play-along books, puzzles and CDs from Twin Sisters Productions and modern organic playwear by Urban Munchkin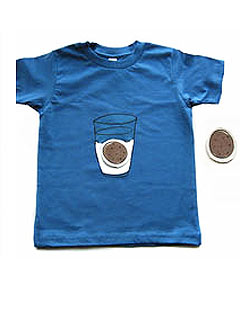 Courtesy Jasmere
Jasmere: On Feb. 18, they're featuring kids clothing from Creative Director. Shirts that were originally $30 will be sold for $14 or less.
Just remember, the more you buy, the lower the price goes for everyone!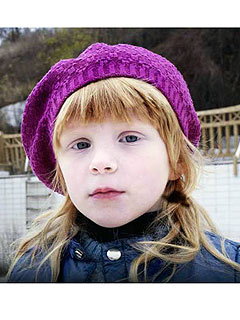 Courtesy Kangol
Kangol: We love stylish mini toppers. And by far, Kangol has the best selection. You'll find everything from newsboy caps to baseball caps for your dapper tots.
Right now, the company is offering Moms & Babies readers an exclusive discount. When you enter code: kangolpeople at checkout, you'll receive 20% off all winter styles. Our faves: The Kids Tweed Trapper ($50) and the Kids Wool Beret ($24).
Make sure to also check out the adult winter selection so you can pick up some hats for mom and dad too.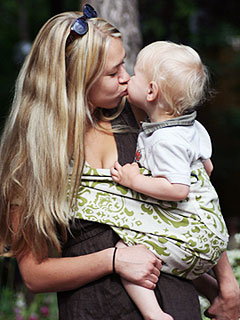 Courtesy Karma Baby
Karma Baby: We're big fans of this company's stylish and sturdy baby slings. And we're not the only ones. Matthew McConaughey, Milla Jovovich and Sarah Michelle Prinze are too. With five carrying positions, these slings are perfect for newborns, infants and even toddlers.
Right now, they're having a clearance sale on some of their popular styles. Even better? Moms & Babies readers get an exclusive 40% discount off any sling when they enter CBB40 at checkout.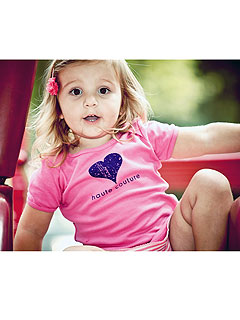 Courtesy K&J Sun Protective Clothing
K&J Sun Protective Clothing: Spring is coming! So, get your little ones ready with these cute, stylish tees. Created by a board-certified dermatologist (and mom-of-two), they provide UPF 50+ sun-protection with no added chemicals.
Right now, they're offering 35% off your entire order! Just enter code peoplefab at checkout. We're loving the Haute Couture tee ($22), which is available in fuschia and heather grey.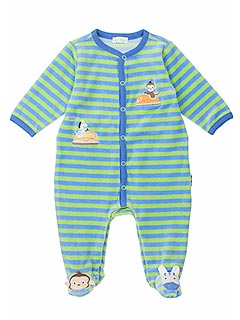 Courtesy Le Top
Le Top: We just love this company's adorable clothing. Lucky for us (and you!), they're having a sale on all their winter stock. Hurry up and shop! Cute pieces including the Footed Stripe Overall ($28.50, left) won't last for long.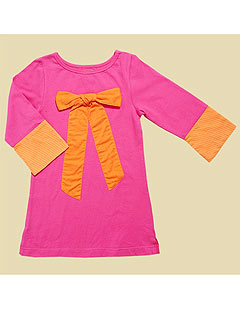 Courtesy Masala Baby
Masala Baby: Until Feb. 14, you can enter code: vmasal11 for 30% off your total order. Plus, there's free shipping on all orders over $100.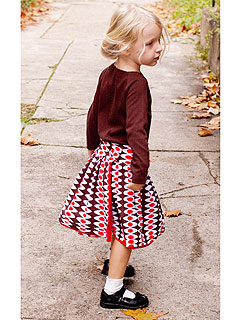 Courtesy The Mini Social
The Mini Social: Check out what's coming up in this e-sample site:
2/14 — Well-designed kids clothing by Ilum (left), stylish crib bedding by Koko Baby and luxe, eco-friendly bath products by Blue Duckling, 2/15 — Adorable, print-heavy baby clothing from Kumquat, cool rocker tees and onesies by Yaya Rocks and eco-friendly footwear by Isa Booties, 2/16 — Fun children's books from Abrams and plush throws by My Blankee, 2/17 — Hip organic children's duds by Scout and urban-inspired message tees by Big Bridge Studios, 2/18 — Ultra soft baby clothing by Sweet Cottons and soothing kid-friendly CDs by Nota Bene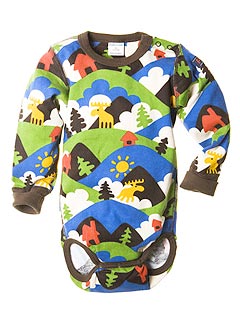 Courtesy of Polarn O. Pyret
Polarn O. Pyret: We're big fans of this Swedish-based brand. From the colorful prints to the high-quality design, their children's clothing is so adorable. They even have a stylish maternity line.
To celebrate Valentine's Day, they're offering 20% off their heart collection until Feb. 15. Just enter code: HEARTPOP at checkout. Make sure to also check out their winter sale.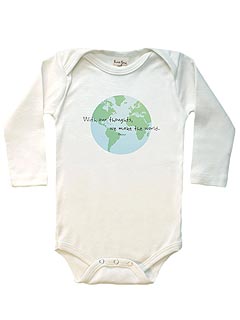 Courtesy of Sweet Spud
Sweet Spud: In an effort to provide quality organic apparel for children at an affordable price tag, this company has announced new lower prices on their certified organic cotton collection. The entire collection is now $22 or less, with their super soft toddler tees retailing for $22, bodysuits $21, yoga pants $20 and knot caps $13.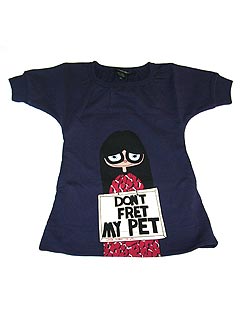 Courtesy of West Village Kids
West Village Kids: Let your kids weather the winter with some cool designer duds. This chic, children's e-boutique is offering an additional 20% off all sale items. Just enter code: STORM2011 at checkout. Also, make sure to check out the bin of great items that are $20 and lower.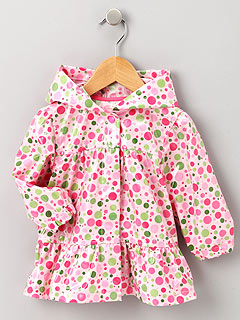 Courtesy Zulily
Zulily: Below is an overview of this site's next week sales. Make sure to check them out:
2/13 — Stylish athletic gear from Little Miss Tennis and innovative toys by Dexton, 2/14 — Adorable raingear by Pluie Pluie, 2/15 — Beautiful princess dresses by SweetHeart Rose and sweet and snuggly clothing by Bunnies by the Bay, 2/16 — Certified organic clothing and accessories for kids by Kate Quinn Organics and cute, eco-friendly footwear by Little Soles, 2/17 — Gorgeous dresses full of delicate details by Laura Ashley, 2/18 — Celeb-fave baby basics from Kushies, hip (and comfy!) children's clothing by Joah Love and trend-setting rain boots for mom and baby from Chooka.
This week, their Birthday Boutique returns. Each month they'll be hosting a boutique filled with great gift ideas for kids (and grownups) of all ages.