Jessica Alba's Daughter Honor a True 'Princess'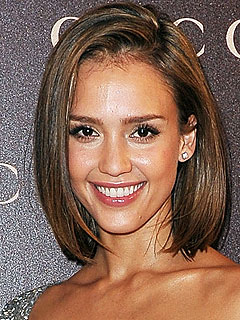 Dominique Charriau/FilmMagic
Whether she's frolicking around Paris in a sundress or keeping cozy stateside in a Fair Isle knit tunic, Honor Warren is arguably one of the most best-dressed tots in Hollywood.
And with a mom as stylish as Jessica Alba, that should come as no surprise!
According to the actress, her 2½-year-old is already serious about her fashion.
"It's crazy! It's totally nuts, I mean she wants her high heels everyday," the 29-year-old told PEOPLE at a Revlon event at the Trump Soho Hotel in New York last December.
"I usually try and give her an option, now I stopped doing that because she just goes nuts and she wants to wear everything. She wants a princess dress everyday so I have to say, 'This is a princess t-shirt, princess jeans, those are princess cowboy boots' and she's cool with it. Yeah, she's kind of obsessed with princesses."
Alba also says Honor enjoys going through her beauty routine alongside mom. "I get a cap of something and I give her a clean brush and she just pretends. She's allowed to have pretend makeup."
— Hana Choi, with reporting by Melissa Liebling-Goldberg