Spotted: Usher and Sons – Boys' Night Out!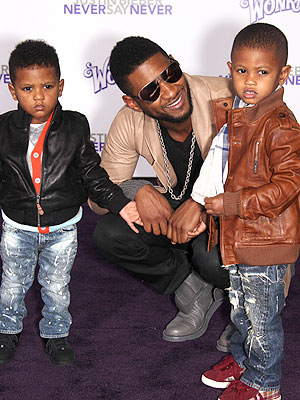 Zuma
Night out with Dad!
After performing at the Super Bowl, Usher hits the premiere of his protégé Justin Bieber's flick with leather-clad cuties, sons Naviyd Ely, 2, and Usher V, 3, on Tuesday.
"They have their differences, but they're definitely brothers," the singer, 32, says of his boys.
"They're fun to watch together and both have a ton of energy. They can wear me out sometimes, without a doubt."