Spotted: Padma Lakshmi and Krishna – Two 'Fur' the Road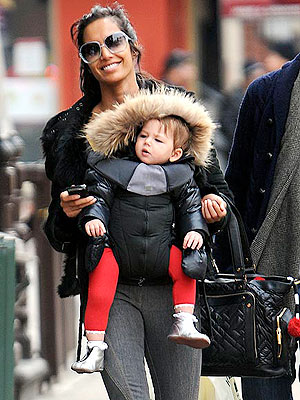 Karl Milan/Splash News Online
Despite her heated custody battle, Top Chef host Padma Lakshmi soldiers on with her fur-donning cutie, 11-month-old daughter Krishna Thea, on Monday in New York City.
Krishna's father, Adam Dell, hopes to increase visitation with his daughter, whom he currently sees for seven hours per week.
"Ms. Lakshmi's sole interest lies in preserving the privacy and welfare of her daughter and in working out and fair and amicable agreement out of the media's glare," 40-year-old Lakshmi's rep tells PEOPLE.
RELATED: Father of Padma Lakshmi's Child Seeks Greater Custody