Pink Posts a Personal Pregnancy Portrait
Aside from mom-to-be, Pink has taken on another new role: photographer.
Unhappy with the recent paparazzi shots that have surfaced of her burgeoning belly, Pink took to Twitter to share her own photo.
"ALRIGHT… because paparazzi of today have absolutely no photographic skill or artistry whatsoever, and their pictures are hideous I'm going to post a self-portrait I took yesterday morning for all of you asking to see belly shots," the musician, 31, wrote.
Pink, who's expecting her first child with husband Carey Hart, seems quite pleased with the black and white photo of herself caressing her growing belly.
"3 wks of photo classes for me. and I am already a far better photographer than any one of them," she added.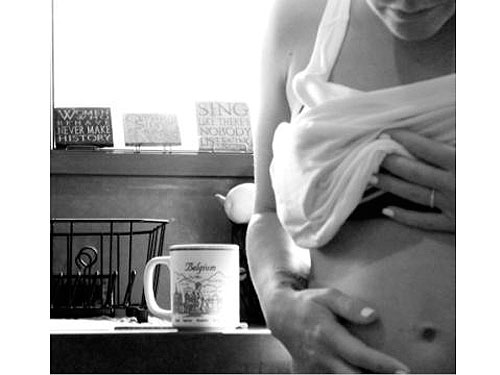 Courtesy Pink
— Alla Byrne