Jillian Michaels Is 'In the Middle of' Adoption Process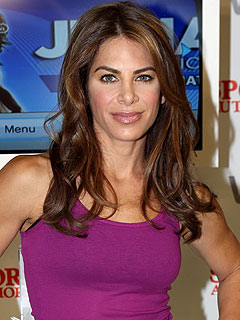 Deano/Splash News Online
Jillian Michaels is about to become the biggest winner.
After announcing in December that she would be leaving The Biggest Loser to concentrate her efforts on starting a family, the fitness trainer is finally eyeing the finish line of her goal.
"I want to start a family," she tells Access Hollywood.
"I'd like to take a year off of television and really focus on — I'm in the middle of the adoption process — and really focus on that and hopefully becoming a mother in the next year and putting all my energy into that for awhile."

Noting that the adoption has been nothing short of "an incredible undertaking," the future mom reveals she has finally passed the paperwork hurdles of her journey.
"I've completed all of my paperwork; I've had all of my physicals; I've been checked by the FBI — you have no idea!" she laughs.
With all of her documents submitted, there's nothing left for Michaels to do but wait for that much-anticipated phone call.
"That could be anywhere from six months to a year. I'm in a pilot program for the Democratic Republic of Congo so we'll see," she says. "Then you get your referral and then you have to try to bring your kid back home."
And until she receives her referral, Michaels is unsure whether she'll be welcoming a baby boy or girl — but insists at her age there is no preference!
"I'm 36! Do you hear the clock? It doesn't matter!" she explains. "As long as there's a little teeny person with me, I'll be good."
— Anya Leon