Exederm: Moisturizing Skincare for Sensitive Baby Skin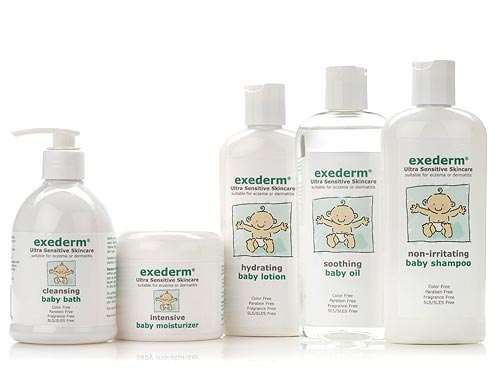 Courtesy Exederm
Dry, itchy skin isn't fun for baby or mom, especially during the winter months. So slather him up with Exederm's hydrating products for instant relief. Specially formulated for tots with eczema and sensitive skin, they're made with the mildest ingredients possible.
The collection, which ranges from $13 to $15, includes everything from body wash and lotion to shampoo and hair conditioner that will keep your little one's skin as soft and smooth as the day they were born.
Need to control a flare-up? Try the Flare Control Cream ($15 for 2oz.) — it's the first paraben-free hydrocortisone cream available. The line was even awarded a "Seal of Acceptance" from the National Eczema Association.
Want more info? Go to exederm.com. Not only will you find their effective skincare products, but you'll also find interesting statistics, comparative ingredient charts, articles and tips.