Mariah Carey Is Having a Boy and a Girl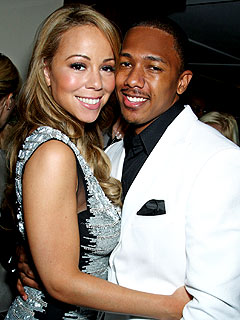 Marion Curtis/Startraks
It will be one of each for Mariah Carey and Nick Cannon.
The couple, who are having twins, are expecting a boy and a girl, a source confirms to PEOPLE.
So far the parents-to-be have been cautious about revealing too many details about the babies since the couple had a "long journey" to parenthood, Cannon said in December.
Cannon, 30, and Carey, 41, are preparing for the arrival of the twins by "decorating and designing" the babies' nurseries – one in Los Angeles and one in New York, Cannon tells PEOPLE.
Meanwhile, Cannon says that his wife has also been cooking up a storm and staying active with daily swims.
— Liz McNeil