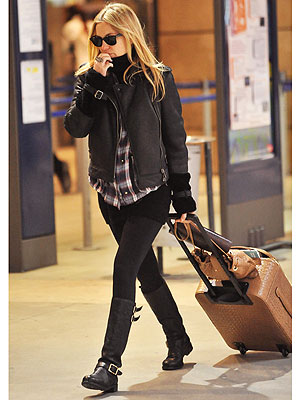 INF
Très jolie!
For her arrival to the Gare du Nord train station in Paris on Jan. 27, Kate Hudson kept it low-key in a sophisticated, yet casual outfit.
The mom-to-be — check out her mini bump! — stylishly paired a cozy shearling leather jacket with a plaid top, black turtleneck, black leggings and cool black shades.
But it was her biker-style Jimmy Choo Yule Boots ($1195) that really took her look up a notch.
The actress loves the brand so much, she was also toting their Terence Trolley ($3595) and Ryad Crossbody Bag ($850) in tan from the Choo 24:7 Collection.
Love Kate's comfy ensemble?
You're in luck. We've rounded up similar items — all under $113!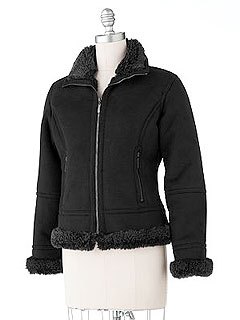 Courtesy Kohl's
Jacket
Keep your growing belly warm with Excelled's Faux Suede Jacket ($112.50). Also available in chocolate brown, it has the same luxe look as Kate's jacket without breaking the bank.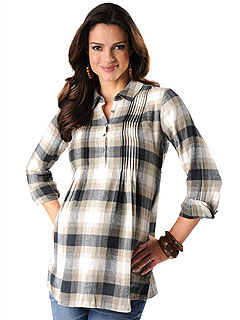 Courtesy Motherhood
Top
Tunics are so versatile. Not only do they stylishly cover your bump while you're expecting, but they can also camouflage a post-baby belly really well.
We're loving Loved by Heidi Klum's Long Sleeve Button Maternity Tunic ($20). It features a classic plaid print, plus flattering pintuck bust detailing.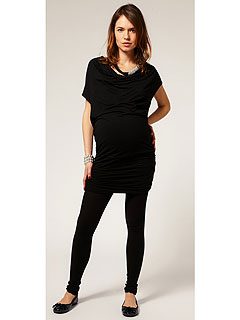 Courtesy ASOS
Leggings
Whether you're pregnant or not, black leggings are the ultimate layering piece. We're loving Mama.licious's Bina Leggings ($24). They're so soft, plus you can show off the pretty scalloped hem with flats when it gets warmer.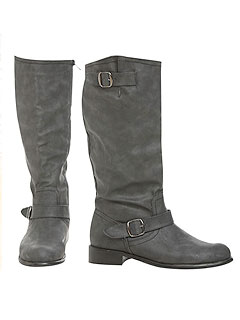 Courtesy Wet Seal
Boots
What a steal! Wet Seal's faux-leather Moto Flap Boot ($21) look so much like Kate's boots, except they're a fraction of the cost. Plus, the full side zippers make sliding on these boots a breeze.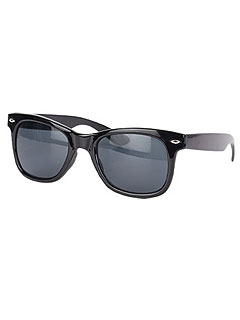 Courtesy Alloy
Sunglasses
Take your eyewear up a notch with Alloy's Tunis Sunglasses ($11). Whether enjoying the sunshine or dodging the paparazzi, these sleek shades have got you covered.
— Anya Leon