Doutzen Kroes Introduces Son Phyllon Joy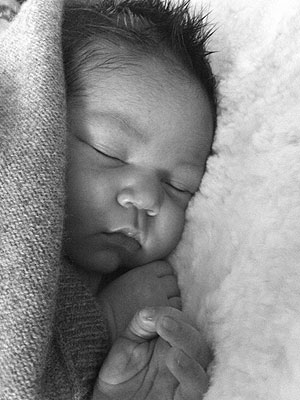 Courtesy Gorré Family
Meet Phyllon Joy Gorré!
Model Doutzen Kroes and her husband, DJ Sunnery James, introduced their 1-week-old son on his own Twitter account Friday.
"Here is my picture! Thanks to daddy and mommy," read the post, purportedly from the newborn.
Kroes, 26, and James, who wed in November, welcomed their baby boy on Friday, Jan. 21 in Amsterdam.
— Sarah Michaud