Mark Wahlberg: If I Fail at Fatherhood, 'I Fail at Everything'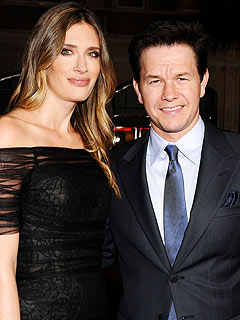 Gilbert Flores/Celebrity
In Mark Wahlberg's eyes, nothing beats being a father to Ella Rae, 7, Michael Robert, 4½, Brendan Joseph, 2, and Grace Margaret, 1, his children with wife Rhea Durham.
"I want to give my kids the world, but I also want them to appreciate everything, to succeed, to be good people, to enjoy life," The Fighter star, 39, tells Boston Common.
"This is my most important role. If I fail at this, I fail at everything."
That said, the actor admits his tough persona instantly melts when it comes to his kids.

"I think of myself as strict, though I can be a pushover," he explains. "If my kids want something, they can usually get it. But they're not getting away with stuff."
However, there is one special request from Ella that Wahlberg never saw coming: Justin Bieber. "My daughter has an obsession," he reveals. "I thought that wouldn't kick in until 12 or 13. She's seven."
— Anya Leon