Josh Homme, Brody Dalle Expecting Second Child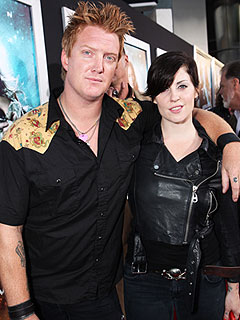 Eric Charbonneau/WireImage
Rocker baby on the way!
Them Crooked Vultures and Queens of the Stone Age's Josh Homme and his wife Brody Dalle are expecting their second child in August, the Spinnerette frontwoman Tweeted Wednesday.
"I am up the duff 3 mo's aka bun in the oven, seed in the pumpkin, squid in the ocean, lotion in the basket, hole in the donut," Dalle, 32, wrote. "Thank you for all the well wishes. Due Aug 11th — Leo's are cool cats."
She and Homme, 37, married in 2007 and are parents to daughter Camille Harley Joan, 5.
— Sarah Michaud