Jerry O'Connell: Talking Is 'Tricky' for the Twins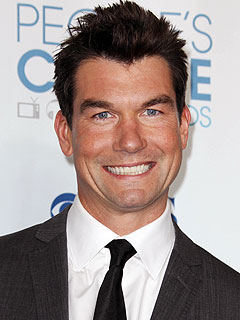 Fame
He's star of The Defenders, husband to Rebecca Romijn and dad to fraternal twin daughters Dolly Rebecca Rose and Charlie Tamara Tulip, but is Jerry O'Connell ready to add hair dresser to that list?
"The girl thing is like, 'Wow,'" the actor, 36, joked during a Wednesday appearance on the Rachael Ray Show.
"Trying to comb their hair is like, 'Ah! Ah! Ahhhh!' I'm not trying to murder you, I'm trying to brush your hair!"
But according to O'Connell, his "crazy" daughters' hair troubles are the least of his worries these days.

With the twins "just starting to talk," 2-year-old Dolly and Charlie have both had a "tricky" time perfecting their pronunciation.
"If they see a clock they look at it and say, 'clock,' but they mispronounce it. They drop the 'l' from it," he laughs. "I don't want to react because I don't want them to know it's a bad word, but I want to encourage them to talk so I'm like, 'That's good!'"
— Anya Leon