Go Green with FuzziBunz Diapers and Rockin' Green Soap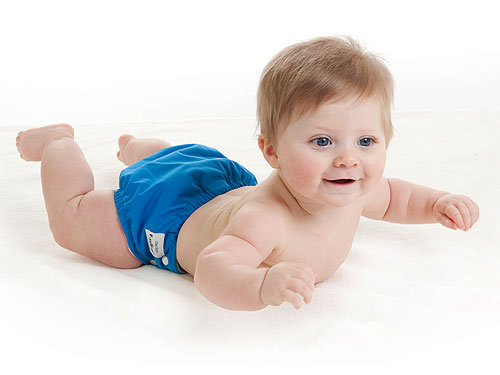 Courtesy of FuzziBunz
You've probably noticed we've been raving a lot about cloth diapers lately. And why wouldn't we? They're one of the simplest ways to go green with baby. FuzziBunz is another cloth diaper collection that we love to pieces. And we're not the only ones. Matthew McConaughey, Tori Spelling and Angela Bassett are all fans. And who can blame them? These diapers are super cute and a breeze to use.
Known as the company that invented the modern cloth diaper, FuzziBunz has been trusted to keep little bums dry since 1999. And with their new One-Size option, they're making it even easier — and more affordable — for parents to use cloth.
The One-Size style features easy-to-adjust elastic — similar to maternity waistbands — that allows you to customize the waist and thigh openings to suit your growing baby (they fit from newborn up to 35 pounds). Even better? They're not as bulky as other one-size versions.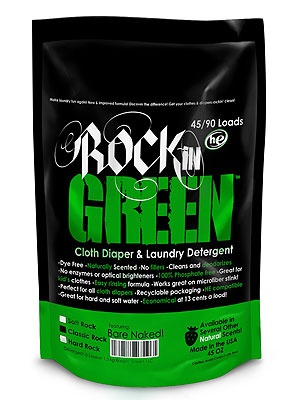 Courtesy of Rockin' Green
The next question, of course, is how to care for cloth diapers?
Well, we had the chance to try Rockin' Green laundry detergent and we're loving it.
Targeted specifically at cloth diapering families, this detergent doesn't leave any residue so there's no build-up, which eventually affects absorbency and can cause rashes.
Available in yummy natural scents including Smashing Watermelons and Mighty Mighty Marshmallow, Rockin' Green also works great for the rest of your laundry too.
There's also an unscented option too, aptly called Bare Naked Babies. And depending on where you live, you can also buy formulas for hard, regular and soft water to increase the effectiveness.
Want to check these products out? Go to fuzzibunz.com and rockingreensoap.com for more information.
— Stephanie Phoenix