Heidi Klum Doesn't Use 'Potty Words' Around Her Kids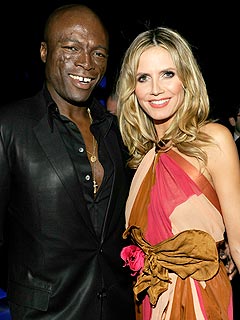 Kevin Mazur/Getty
Heidi Klum's latest project Seriously Funny Kids is an unscripted series featuring the supermodel interacting with children and bringing out the hilarious things they say.
But when it comes to Klum's own four kids, there's one thing she and hubby Seal do not find funny: swearing.
"When we're around the children, we really make a point in our family to not curse or say potty words," Klum, 37, told PEOPLE on a conference call promoting the Lifetime series, which airs Feb. 1.
"My husband and I try our best to make sure our kids are proper and have good manners. They're already saying things that they shouldn't be saying at their age."

Klum has especially tried to steer her eldest daughter out of the wrong direction.
"Leni will sometimes come home and say, 'What the…,'" the model mommy explains. "And I say, 'Leni, "What the…" isn't a sentence. It's inappropriate and you can't say it.'"
Klum — who admits she is not perfect — saves the swearing for her friends.
"I'm not saying I'm a saint by any means," she says. "When I'm with grown-ups and we're out, I curse sometimes and we say some inappropriate things. But when we're at home, my husband and I try our best to make sure our children are proper and have good manners."
In addition to Leni, 6½, Klum and Seal are also parents to Henry, 5, Johan, 4, and Lou, 15 months.
— Dahvi Shira