Kimora Lee Simmons 'Obsessed' With Son's Diaper Changes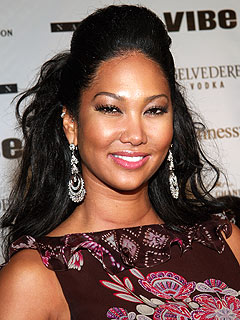 Michael Tran/FilmMagic
It doesn't take much to faze Kimora Lee Simmons, but almost two years after welcoming her third child Kenzo, now 19 months, she is still in shock over finally having a son.
"My husband [Djimon Hounsou] told me I have to stop talking about [Kenzo's] penis, but I'm so obsessed with it because I always wanted a boy," the fashion designer, 35, tells Pop Eater.
"When I'm changing his diaper I'm always calling my husband in and saying, 'Look, look at it now.' He's like, 'Honey, put the diaper on, it's normal.' And I'm like, 'Is it normal that it should be so firm when I'm changing the diaper?' and he's like, 'Yes, leave the kid alone.'"

Also mom to Ming Lee, 11, and Aoki Lee, 8, her daughters with ex-husband Russell Simmons, Simmons admits the "fashionista" girls are into their "capsule collections" and even have sewing machines in their rooms. The same, however, can't be said for their "rambunctious" younger brother.
"With girls they can sit quietly in a corner and play with dolls or books and he wants to throw the book or jump off the bed with the doll's head," the Kimora: Life in the Fab Lane star muses. "I realize he has no fear of dying. He wants to jump off everything."
— Anya Leon