Fab Sale Round-Up: Gilt Groupe, Boden and More!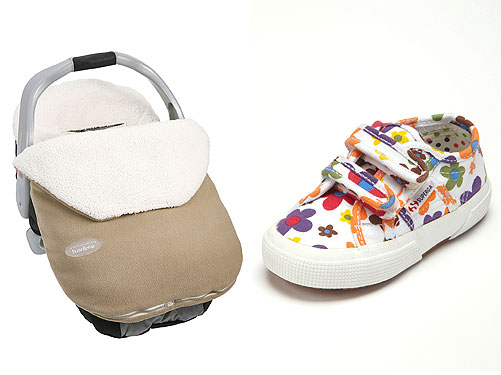 Courtesy Gilt Groupe
Next week, Gilt Groupe is hosting a few drool-worthy sales worth checking out. You'll find loads of chic baby and maternity clothing, shoes, toys and home décor from Kindergarten Plus (1/23), Wallcandy Arts (1/24), Micralite (1/26), Lillebaby (1/26), Superga (1/26), JJ Cole (1/26) and more at up to 60% off. Sales to Highlight:
Our fave picks: JJ Cole's Infant Bundleme in khaki (now $20, originally $40) and Superga's floral-print sneakers (now $22, originally $50) above.
Just make sure to sign-in at 12 p.m. EST when each sale starts — or risk missing out on some great deals! Not a member of Gilt? Use our exclusive link to sign up.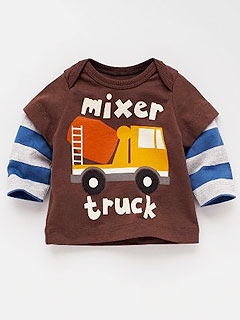 Courtesy Boden
Boden: We're big fans of this UK-based clothing company. Not only do they make great fashions for mom and dad, but their children's duds are beyond adorable.
Right now, they're have a blowout sale — up to 60% off — on all their winter styles. Hurry and scoop up some pieces for the family. This Mixer Truck Layered tee ($12, left) is to die for!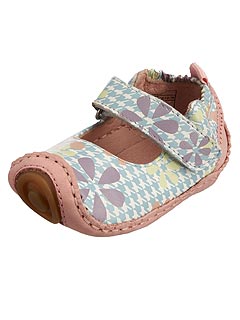 Courtesy Endless
Endless: Stock up on some mini footwear for your tot. This shoe e-shop is having a major sale — up to 45% off — on select fall/winter styles.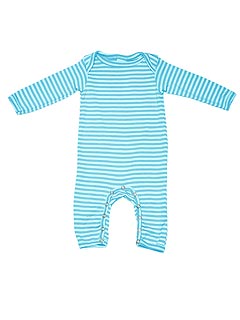 Courtesy Estella
Estella: Get ready to shop — save! Starting Jan. 14, this upscale baby boutique is holding their Annual Clearance Sale with up to 75% off their winter collections. For example, their Striped Baby Romper (left) will drop from $38 to $18.
Even better? If you spend over $100, you'll receive free ground shipping.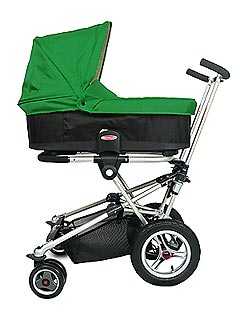 Courtesy Giggle
Giggle: Boy, are we excited! This chic baby boutique is having a blowout winter sale on everything from strollers and toys to clothing and breast pumps.
Our pick: The Micralite Toro Carrycot (now $156, left).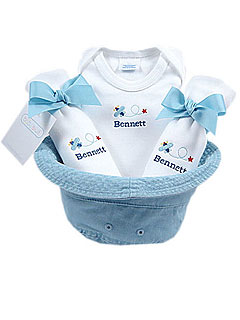 Courtesy Give Gifts
Give Gifts: Not sure what to get the new mom in your life? Make sure to check out this shopping site. They allow you to buy e-gift certificates so she can pick out whatever she wants.
Standouts include the Bucket Full of Baby Stuff ($56) and the Animal Activity Ark ($40).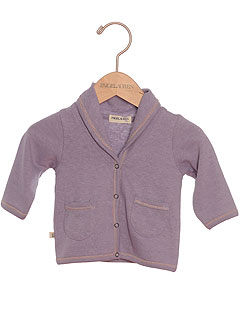 Courtesy HauteLook
HauteLook: Here's what's coming up next week at this private sale site:
1/24 — Hip footwear for kids from the UK by Kickers Shoes, 1/25 — Luxe baby clothing by PaigeLauren (left), 1/26 — Adorable mini sleepwear and blankets by Sozo, 1/27 — Beautiful furniture by Red Egg and bright duds for girls from Ginger by Mimi & Maggie
Courtesy H&M
H&M: From Jan. 13 to Feb. 9, they're launching their newest donation program — "Great Futures Start Here,"  which benefits the Boys & Girls Clubs of America.
H&M customers who donate to Boys & Girls Clubs of America will receive a coupon for 20% off one item from the H&M kid's collection. Got to hm.com for a store location in your area.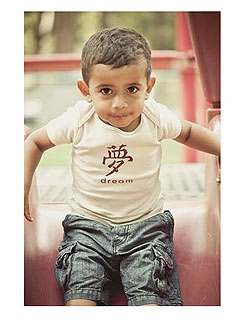 Courtesy K&J Sun Protective Clothing
K&J Sun Protective Clothing: Get ready for spring with these cute tees for your little ones. Not only are they stylish, but they provide UPF 50+ sun protection so you can keep your kids safe from harmful UV rays.
Right now, they're offering our readers an exclusive discount. When you enter code: peoplefab, you'll get 20% off your entire order. Pick up a few for your tot. We just love the Dream tee ($22, left), which comes in cream and white.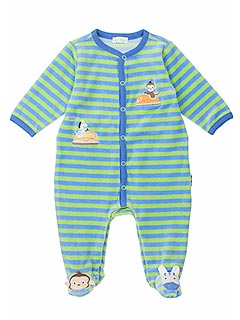 Courtesy Le Top
Le Top: We just love this company's adorable clothing. Lucky for us (and you!), they're having a sale on all their winter stock. Hurry up and shop! Cute pieces including the Footed Stripe Overall ($28.50, left) won't last for long.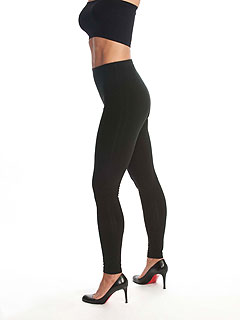 Courtesy Lissé Leggings
Lissé Leggings: Want to minimize your post-baby belly? Check out these slimming leggings, which hold you in and provide support.
Until Jan. 28, the company is offering 10% off their most popular style — 1219 ($58) — when you enter code: People at checkout.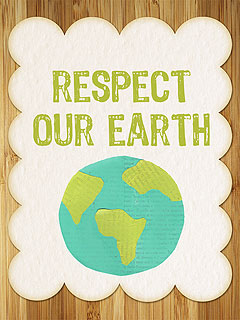 Courtesy The Mini Social
The Mini Social: Check out what's coming up in this e-sample site:
1/22 — Pretty custom-made mommy jewelry from Hip To Be Me and sophisticated plush animals and toys from Jellycat, 1/24 — Beautiful Indian-inspired kids clothing by Masala Baby, eco-friendly kids décor from Children Inspire Design (left) and discounted membership to kids book rental site Book Pig, 1/25 — Super soft organic baby layette from Under The Nile, colorful well-crafted duds by Sophie Catalou and organic teethers and pacifiers by Zoe B, 1/26 — Pretty ballet slippers from Pazitos and cool vintage-inspired tees and sweatershirts by Hank Player, 1/27 — Stylish organic clothing by Sustainable Kids, cute cotton baby basics by Estella and adorable headwear from Blueberry Hill Hats, 1/28 — Luxe baby clothing for boys by Coccoli and plus faux fur baby blankets by Minimink, 1/29 — Fun coin and makeup pouches by Ava Rose and sparkly hair accessories by Pink Pewter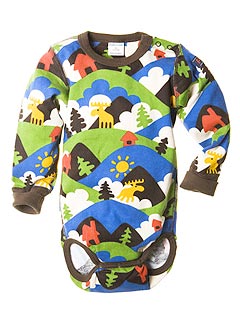 Courtesy of Polarn O. Pyret
Polarn O. Pyret: We're big fans of this Swedish-based brand. From the colorful prints to the high-quality design, their children's clothing is so adorable. They even have a stylish maternity line.
Right now. they're having a winter sale with up to 50% off. Hurry up and check it out!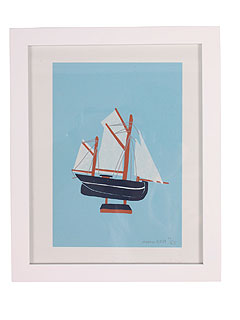 Courtesy of Serena & Lily
Serena & Lily: From Jan. 22 to Jan. 27, this chic e-boutique is opening up a Bazaar featuring loads of one-of-a-kind items from their new spring catalog including paintings, décor, tapestry, trinkets and props and kids wall art.
Our fave? The limited edition Sailboat Screenprint ($125, left) by UK-based painter Helen Entwisle.