Spotted: Angelina Jolie's Grocery Guy – Pax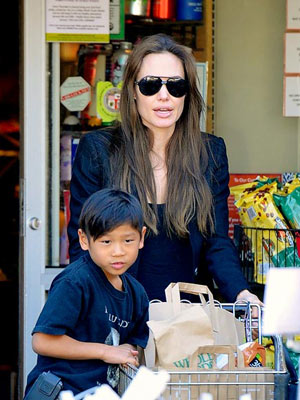 National Photo Group
From glam to groceries!
After making a stunning showing at the Golden Globes, Angelina Jolie returns to domestic duty, hitting a Studio City, Calif., Whole Foods with 7-year-old son Pax Thien on Wednesday.
She may be doing the shopping, but her son may be the one at the stove, the actress, 35, jokes.
"I'm not the best cook. Pax is a better cook than me. Pax likes to cook. But I try to when I can."