Emily Procter Welcomes Daughter Pippa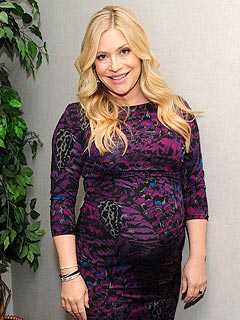 Michael Williams/Startraks
It's a girl for Emily Procter!
The CSI: Miami star, 42, welcomed daughter Pippa in early December, she tells TV Guide. This is the first child for Procter and boyfriend Paul Bryan.
She returned to set this Wednesday, just in time for costar Adam Rodriguez's directing debut.
"I wouldn't have missed it," Procter says. "In a way it fits that my first day back is Adam's first time directing because I felt like he genuinely wanted me to have a healthy baby. He wanted me to be happy, and I wish the same for him. I think that's what you get after nine years together. It's that genuine want for each other to be happy."
The actress will be written out of the show for one week, returning with the March 13 episode.
— Sarah Michaud