Natalie Portman Wants to Enjoy Pregnancy In Bed with Popcorn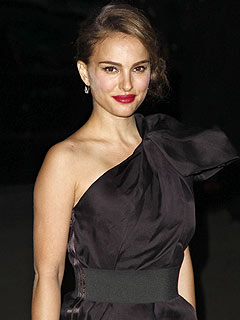 INF
The baby bump watch for Natalie Portman is on — and the actress doesn't mind in the least.
"It's so lucky. I feel so lucky so it's all good things," the Golden Globe winner, who is expecting her first child with fiancé Benjamin Millepied, told PEOPLE on the red carpet Sunday night.
However, once the award season comes to a close, Portman, 29 — who's drawing rave reviews for her role in Black Swan — plans to spend her pregnancy relaxing.
"I hope I'll get to lie in bed and eat popcorn and watch TV for the rest of it," she laughs. "Not always be out in public looking like a whale, but it's all nice energy that everyone is showing."

As for the mommy glow? She's already got it, notes Portman. "I feel happy and I think when you're happy you're always glowing," she explains.
— Anya Leon