Jennifer Lopez: Why I Had the Twins Pose for Gucci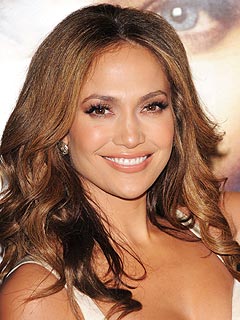 Devan/INF
Jennifer Lopez has gotten twins Emme and Max started early in modeling, but it was all for a good cause.
The actress-singer recently posed with the twins, who will be 3 next month, in ads introducing Gucci's new kids' line of clothing.
She did so because there was a strong charity connection, not because Emme and Max were clamoring for the gig.
"They're like, 'Mom, hello! Hair and makeup!' " Lopez, 41, jokes in an interview airing Tuesday on The Ellen DeGeneres Show.

"No. Actually, Frida Giannini from Gucci said she was going to launch the Gucci's kids line, and they were going to do it in conjunction with a big donation, and they were going to do it with [the United Nations' children's charity] UNICEF, and would we do it?"
Lopez and her husband, Marc Anthony, were torn, but eventually agreed. "Marc didn't really want to put the babies in an ad or anything like that," Lopez says. "And I was just like, if they do it, I'd want to do it with my kids because it is for the kids. That's the connection. That's what makes it real. We don't really parade them around like that, so it was for a good cause."
One thing Lopez and Anthony haven't committed to? Having more kids themselves. "I don't know. As soon as I had the babies, I thought to myself, 'I want to do this a thousand more times. I love this. This is life,' " she says. "And now that it's like three years in, I'm like, 'Can I do that again?' It's funny. But yes, if I got pregnant, I would be extremely happy."
— Tim Nudd