Giveaway: A Cold Comfort Gift Set from PediaCare (A $175 Value!)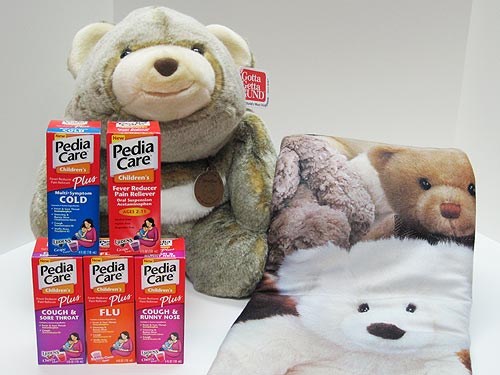 Courtesy PediaCare
Brrr! It's cold outside, which means lots of sniffles, runny noses and coughs. Give your tot some relief with PediaCare's safe and effective cold and flu collection. Not only is it highly recommended, but the company has launched a new easy-to-use iPhone app to help parents shop their products.
To celebrate, the company is giving away a fun gift pack full of their kid-friendly medicine, plus the adorable Snuffles Bear and teddy bear fleece blanket from GUND (a $175 value) to one lucky Moms & Babies reader.
Hurry up and enter for your chance to win! Online entries must be received between 12:01 a.m. Eastern Time ("ET") on 1/17/11 and 11:59 p.m. (ET) on 1/23/11. See Official Rules.