Keep Mini Toes Warm with Sorel this Winter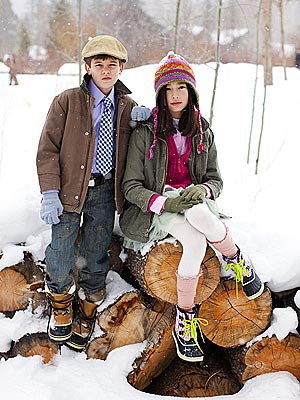 Courtesy Sorel
Oh, the weather outside is frightful, but that doesn't mean your kids' feet (or yours!) shouldn't feel delightful.
If you want to keep them warm and dry, make sure to check out the well-crafted, sturdy boots from Sorel.
Since 1962, they've been designing winter-ready footwear that truly lasts for the whole family.
It's no wonder celeb parents including Jessica Alba, Kate Hudson, Tom Cruise, Gwen Stefani and Faith Hill are fans.
For the little ones, we're loving the easy-to-slip-on Snow Commander ($50) and the comfy Snow Trooper TP ($70).
Standouts for mom and dad include the gorgeous Cate the Great ($200) and the stylish, yet practical 1964 Premium T CVS ($110), which feature removable recycled felt liners that can be replaced for more wear.
Check out the full collection at Sorel.com.
— Stephanie Phoenix