BumpWatch: Samantha Harris – Getting Close!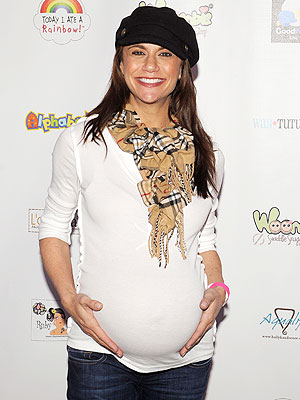 A. Leddy/T. Goodwin/Splash News Online
Baby's coming soon!
With her due date fast approaching, Samantha Harris took time to attend the 2011 Boom Boom Room gifting suite, held Friday at The Mark for Events in Los Angeles, Calif.
"Can't believe I am almost at my due date and no baby still … we all assumed this little one would come early. Guess not!" the Entertainment Tonight correspondent, 37, Tweeted. "Keep cooking, baby!"
Harris and husband Michael Hess are also parents to daughter Josselyn Sydney, 3.
RELATED: Samantha Harris Recalls Josselyn's 'Blissful' Birth