Angela Kinsey Can't Help Her New Bathroom Behavior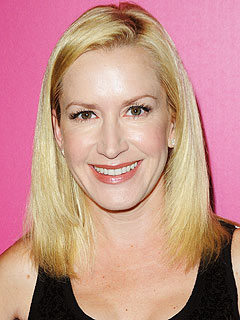 Sara De Boer/Startraks
The line between Angela Kinsey's personal space and that of her daughter Isabel Ruby's is becoming blurry.
"My trailer at work is all set up for Isabel. I have Play-Doh and crayons and a pretend microwave. It's a total playroom," The Office star, 39, tells Redbook's January issue.
And, according to Kinsey, her handbag has undergone a similar makeover.
"I once found a week old cheese stick at the bottom of my purse," she says. "Trust me, it was disgusting."

In fact, jokes Kinsey, after spending all of her time with her daughter, the actress often forgets to curb her motherly behavior when around her friends and family.
"I don't even shut the bathroom door anymore. Once you're a mom, that's it," she muses. "I actually forgot to shut the door at a friend's house the other day. I was like, 'Oh, my God. I'm so sorry!'"
Fortunately, the close mother-daughter relationship is proving to be quite beneficial when it comes to Isabel; The 2½-year-old seems to have inherited her mom's witty sense of humor.
"When I was having trouble putting my new SIM card in my cell phone, she said, 'Mommy, what is your problem?' So I told her and she said, 'Hmm. Maybe I can help,'" Kinsey laughs.
"And the other day she told me my hair looked crazy and I needed to brush it."
— Anya Leon