Gwyneth Paltrow's Time-Saving Tips for Moms!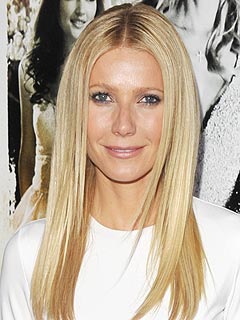 John Shearer/WireImage
Every working mother — including Gwyneth Paltrow — struggles to find a balance between having a career and being a mom.
From taking your to tots to school and running to meetings to prepping for dinner and working from home, it's hard to find time to do it all.
In a recent issue of her GOOP newsletter, the Country Strong star describes in detail what a day in her life (hair-washing night, anyone?) looks like.
Plus, she shares some of her top time-saving tips.
Check them out below:
Schedule your time well. "When I know what I am doing from hour to hour I get more done. Write it all in the day's calendar; what you want to accomplish and in what time frame."

Plan meals ahead of time. "I cook a lot, especially on the weekends, so I like to plan a rough menu for the whole weekend and get the food in on Friday. Obviously stores and websites that deliver make this a dream. In London, I use Ocado. Also James Knight, my favorite fishmonger, will deliver. Having all of the ingredients means I'm prepared even when I don't think I am."
Capitalize on children's sleeptime. "I always lay the kids uniforms and school things out the night before once they are asleep. When it's quiet, I can check the "kid list" for show and [go through] items to bring in, consent forms, ballet kit, etc, so that the morning is less of a scramble."
Touch base while on-the-go. "The school run is a great time to return calls (in whichever direction that the kids are not in the car) so don't forget your hands-free device."