Bellybuds: Cool Stereophones for Your Bump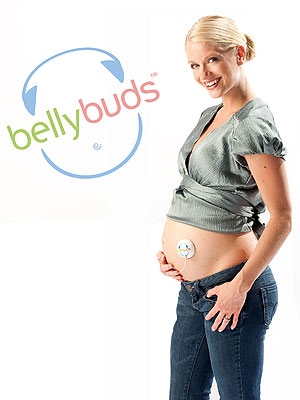 Courtesy Bellybuds
By the fifth month, your unborn baby can hear and respond to sounds outside the womb.
So why not let him get his groove on with Bellybuds ($50)?
Instead of holding clunky headphones up to your bump, these comfy "bellyphones" adhere to your belly with medical grade, reusable hydrogel rings.
Just plug them into your iPod or MP3 player — and you're all set.
It even comes with a "Y-Splitter" so you and your unborn tot can listen to the same tunes simultaneously.
And don't worry about the sound getting too loud. They're designed so that the volume is never too high for your child's developing ears.
Celeb mom-to-be Christina Applegate is already a fan. The actress recently Tweeted about how she uses them to play the same music daily for her baby.
And you don't just have to play music, you can share voices too. Bellybuds just launched an innovative new VoiceShare application that allows friends and family to record messages for baby, which is great if one parent travels a lot for work or is in the military.
Added bonus: Since you can place the speakers anywhere, you might be able to encourage your baby to turn into a good birth position later in a pregnancy. Now, that's music to any mom's ears.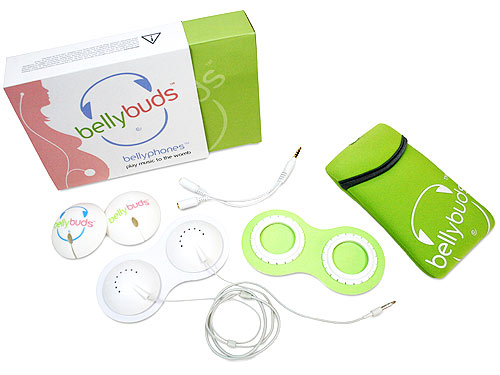 Courtesy Bellybuds
— Stephanie Phoenix