Spotted: Heidi Klum and Leni's Laker Love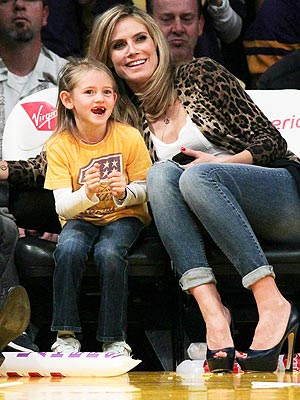 Noel Vasquez/Getty
Leni loves the Lakers!
Heidi Klum took her 6½-year-old daughter — who's missing her two front teeth! — along as she attended the Hornets vs. Lakers  game, held Friday at Staples Center in Los Angeles.
Joining the pair were Klum's husband, Seal, and their sons Henry, 5, and Johan, 4.
RELATED: Seal Says Four Kids Are a 'Handful'