BumpWatch: Baby No. 3 for Kevin James & Steffiana de la Cruz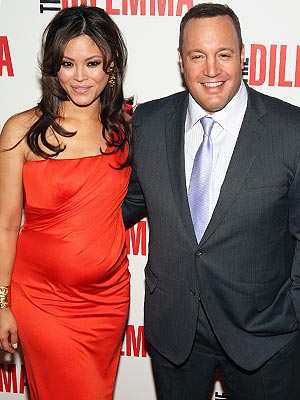 Barry Brecheisen/WireImage
Looks like there's a third child on the way!
Kevin James' wife Steffiana de la Cruz debuted quite the baby belly as the couple arrived at the premiere of The Dilemma on Thursday in Chicago.
The actor later confirmed the news on the Today show.
James, 45, and de la Cruz are already parents to daughters Shea Joelle, 3½, and Sienna-Marie, 5.