Nicole Richie 'Needs a Nap' Before More Kids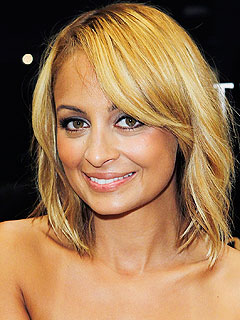 James Devaney/WireImage
There's one thing standing in the way of Nicole Richie expanding her family of four: a much-needed nap!
"I don't think it's fair to ask someone that had two [children] back to back if they're going to have another one. Right now I'm like, 'Nooo!'" Richie, 29, laughed during a Tuesday appearance on The Talk. "But you never know. I need a nap!"
A newlywed after tying the knot with Joel Madden last month, Richie jokes married life is a whole new playing field — filled with perks!
"It's different because I know I can get away with more. I'm like, 'Oh, he's stuck. It's fine,'" she says. "It's only been [a month], so I haven't tested him."

That said, the couple have done nothing but compromise when it comes to raising their two children Harlow Winter Kate, 3 this week, and Sparrow James Midnight, 16 months. While Richie is a stickler for rules — including no plastic and no sugar in the house — Madden tends to take a different approach.
"Sugar is obviously a big no-no. No, no, no, definitely no Kool-aid. There's no juice … My kids don't have dairy either," Richie explains. "Joel is not on the same page as me so I can sit here and say, 'Oh, I wouldn't do this, I wouldn't do that,' and I wouldn't. But Joel does take Harlow out and she comes back … [and says], 'We had pizza!' And I'm like, 'Okay, okay.'"
Noting that each person has their own parenting style, Richie refuses to interfere between her children and their father.
"Joel is not me and I have to let him be a dad and I have to let him do his thing and that's their relationship," she shares. "It's not an every day thing; it's not something that I necessarily agree with."
Despite the no-sugar rule, Richie reveals that Harlow and Sparrow do indulge in the occasional cupcake — of the sugar-free, vegan kind. And according to the proud mama, her children have, in turn, embraced the healthy habits.
"I was at a birthday party and there was a cupcake with all this pink icing and there was a blueberry on top of the cupcake. Harlow looked at it and her eyes got so wide and I was like, 'Oh boy, here we go,'" Richie recalls.
"And she was like, (gasps) 'Blueberries!' So I went into the kitchen and got her a whole thing of blueberries and she was happy."
— Anya Leon