So Cute! Oilily Launches Chic E-Boutique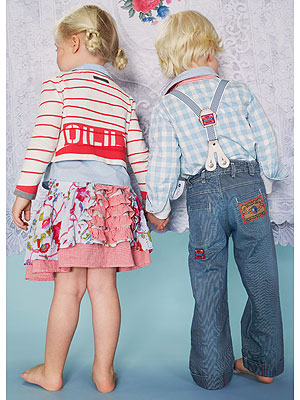 Courtesy Oilily
Few things put a smile on our face.
And high on our list is adorable children's clothing, which is why we're excited about the launch of Oilily's online shop.
The Dutch-based brand, which counts Milla Jovovich, Kelly Preston and Amanda Peet as fans, offers a colorful mix of tees, dresses, pants and mini bags with a decidedly fun feel.
Standouts include a floral bubble skirt with a scalloped hem ($70), a plaid and stripe patchwork tee ($56) and a cozy bomber jacket ($186).
Until Feb. 1, the company is offering our readers an exclusive discount. You'll receive free shipping when you enter code: OILILYUSACBB at checkout.
Check out the full collection at Oililyshopusa.com.