Kate Spade Launches Diaper Bag Collection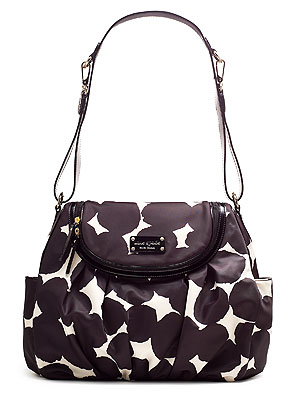 Courtesy Kate Spade
Since they debuted in 1993, women from New York to Wisconsin have swooned over Kate Spade's simple handbags.
And rightly so — the designs are practical and stylish.
Now, the brand has created a line of baby bags in the same vein and we couldn't be happier.
Standouts include the Splodge Dot Randi ($425, left) and the Dungarees Small Coal ($295).
Need a baby gift that will wow?
The collection also features the heirloom-worthy Baby Makes Three Birth Announcement Frame ($100) and a chic canvas with leather trim Brag Book ($85), which is available in black, red and blue.