Mini Must-Have: Kingston and Zuma Rossdale's Cool Sneaks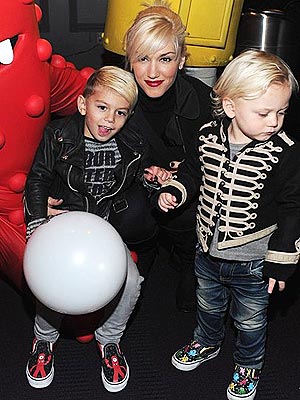 Charley Gallay/WireImage
In early December, we spotted Gwen Stefani and her adorable boys hanging out at the Yo Gabba Gabba Live! concert in Los Angeles.
And we couldn't help but notice Kingston and Zuma Rossdale's fun footwear.
Turns out, there was a party in their shoes.
Both tots were rocking kicks from Van's new Yo Gabba Gabba collection.
Kingston wore the Muno Slip-On ($37), while Zuma wore the Multi Slip-On ($32).
Love them as much as we do? Get a pair for your child at Vans.com.