Twice as Nice: Itzy Ritzy's Reusable Snack Bags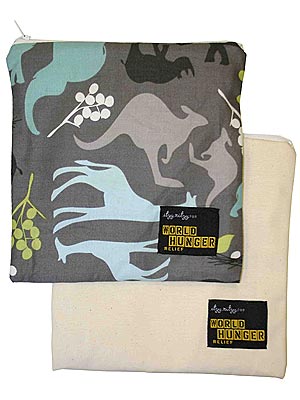 Courtesy Itzy Ritzy
Plastic bags may be a dime a dozen, but they're no good for the environment.
That's why we're big fans of reusable snack bags, especially the Snack Happened collection by Itzy Ritzy.
Added bonus: The company has collaborated with Yum! Brands to create a line of stylish bag sets ($20 for 2) to benefit the World Hunger Relief Campaign.
Available in three cool colors and prints (natural canvas, urban jungle pink and urban jungle blue), each bag features an insert highlighting the cause and proceeds of each sale helps feed 40 children one meal through WFP's global school feeding program.
To shop the collection, go to Itzyritzy.com.