Spotted: Chris O'Donnell Lifts His Layered Lady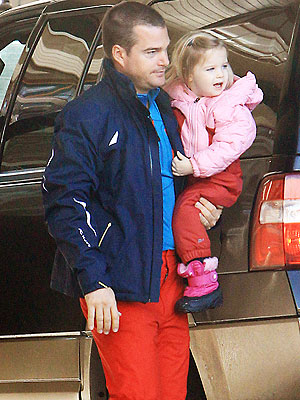 Fame
Baby, it's cold outside!
All suited up to fight the Aspen, Colorado chill, Chris O'Donnell totes his bundled babe — daughter Maeve Frances, 3 — on Monday, Dec. 27 during their holiday vacation.
The NCIS: Los Angeles actor, also dad to Lily Anne, 11, Christopher 'Chip' Eugene, 10, Charles McHugh, 7, and Finley, 4½, with wife Caroline, says his focus has always been on his family.
"I was being offered these huge films that would have taken my career to a different level, and I decided to put on the brakes. I knew if I continued on that track, I probably wouldn't have gotten married," he explains.