Sofia Coppola Can't Relate to Bonds Between Sisters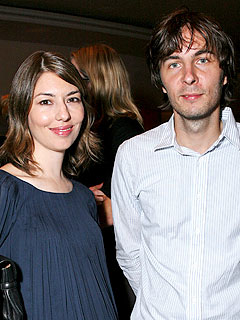 Alexandra Wyman/WireImage
After welcoming her second daughter Cosima last May, Sofia Coppola was thrilled Romy finally had a sister — despite her inability to relate.
Having been raised in a household with two older brothers — and countless male cousins including Nicolas Cage and Jason Schwartzman — Coppola feels most comfortable amongst a brood of boys.
"They would all come and stay with us and it was fun being the only girl," the director, 39, tells The Telegraph. "That's why I like being on the film sets with all the camera guys: it's familiar!"

But when it comes to her 7-month-old and 4-year-old, Coppola is hopeful they will share a special bond.
"The idea of sisters is mysterious to me, some kind of complicated relationship that I don't know about. I hope they're close," she admits. "At first Romy was annoyed [about Cosima's arrival], but now she's really into being a big sister."
And her firstborn wasn't the only one to adjust to life with a baby. With the addition of her second child, Coppola's days of tranquility quickly vanished and the Oscar winner suddenly found herself tackling her workload in a whole new environment.
"I can't stay up all night writing anymore. I have to be more organized and it takes longer to write in all the chaos," she says. "I once had this idea that I needed to be in a quiet room to write, but I've learned to do it with kids running around."
— Anya Leon