Family Photo: Carson Daly's Bell Boy – Jackson!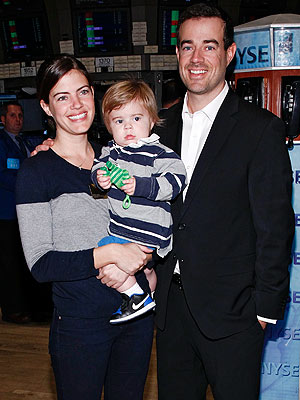 WireImage
Let the trading begin!
Joined by girlfriend Siri Pinter and their 21-month-old son Jackson James, Carson Daly starts the day off with a bang as he visits the New York Stock Exchange to ring the opening bell on Thursday.
"Thanks @nyse_euronext for letting me ring the opening bell. That was a blast. Happy New Year!" Daly, 37, Tweeted later that morning.
RELATED: Spotted: Carson Daly and Jackson's Wet Weekend