Help Your Tots Feel Good with The Mother Company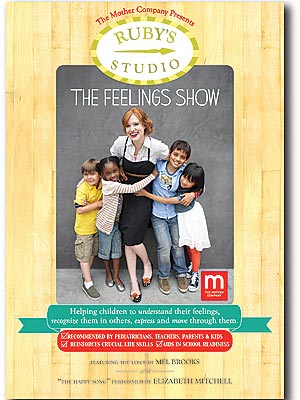 Courtesy The Mother Company
Preschoolers aren't only learning shapes and colors. They're also learning how to manage their increasingly complex emotions — with varying degrees of success!
With an eye on this oft-overlooked aspect of child development, The Mother Company recently launched  Ruby's Studio with a premiere episode titled The Feelings Show ($15).
Designed for children aged 3 to 6, the 45-minute long film demonstrates how to articulate and work through feelings of anger, sadness and happiness in an appropriate way through animated skits, puppets and music .
Be sure to watch alongside your preschooler, for you can also learn a thing or two along the way.
Plus, a "Pop-Up Parenting" feature provides invaluable advice and tips from parenting expert Betsy Brown Braun.
To shop the full collection, go to Themotherco.com.