Family Photo: Neal McDonough's Kids Are Rink-Ready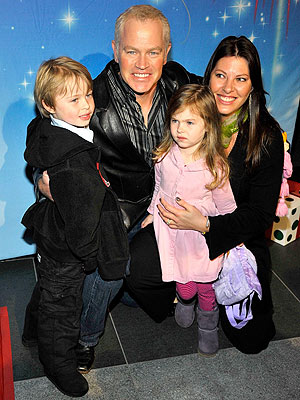 Dr. Billy Ingram/WireImage
Smile!
Neal McDonough and wife Ruvé brought their two eldest kids, son Morgan Patrick, 5, and daughter Catherine Maggie, 3, to Disney On Ice's Let's Celebrate premiere event, held Wednesday at L.A. Live in Los Angeles, Calif.
The family's youngest member, 11-month-old daughter London Jane, sat this trip out!
McDonough, 44, is currently filming Captain America: The First Avenger.