Spotted: Jennifer Garner's Bootless Babe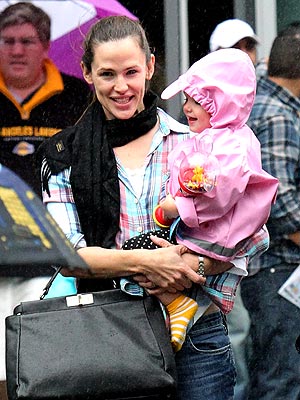 Fame
Rain, rain, go away, come again another day!
Jennifer Garner totes her tot, Seraphina Rose Elizabeth, after leaving Disney On Ice's Let's Celebrate on Wednesday at L.A. Live in Los Angeles, Calif.
The 23-month-old continuously lost her little pink rainboots, but the actress kept her dry! Also attending? Garner's mother-in-law, Christine Affleck, and daughter Violet Anne, 5.