No Fuss Travel Tips and Tricks for Moms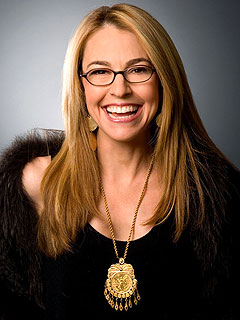 Courtesy of Amy Tara Koch
Holiday travel sparks anxiety in the most unflappable parent, so we chatted with style expert (and mom of two!) Amy Tara Koch.
Her trick to keeping it all together? Patience, and packing like a pro.
Check out her picks and tips to keep you looking and feeling good while you travel during the holidays.
Keep It Chic. Forget sweats! Fashion meets function (and comfort) with the perfect pair of black leggings. I just love the version ($10) by Norma Kamali for Walmart — they're affordable and super soft!
Keep On-the-Go Snacks Healthy. Unless you want to fall victim to lousy airport food and high-priced hotel breakfast, stock your carry on and suitcase with easy-to-transport snacks and breakfast options. Best bets include Cream of Wheat's yummy Cinnabon flavored instant cereal, raw almonds and Kashi snack bars.
Keep Them Busy. Occupied kids are quiet kids. Interactive games will keep children 2 and older engaged for hours. My fave is the V-Tech's V-Reader ($63).
Keep It at the Ready. The name of the travel game is to be prepared for every situation: delays, congestion, spills/stains and bad behavior. My mommy must-have list includes Tide-to-Go's instant stain removal pen, Duracell's USB Charger for cell phones and PDAs, Tasty Brand's organic fruit gummy snacks for kid-friendly bribery and EarPlanes' ear plugs to relieve ear pressure.
Keep It Clean. To defend your family from the brazen germs lurking on every surface, build your anti-cootie arsenal with toilet covers, multi-use pads and anti-bacterial wipes.