Neil Patrick Harris Bringing in Breastmilk for Daughter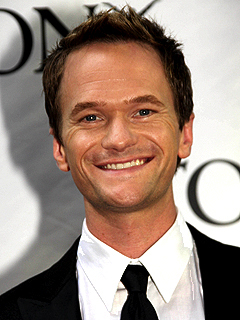 Barry Talesnick/Globe
It seems Neil Patrick Harris and partner David Burtka have finally found a solution to 9-week-old daughter Harper Grace's intestinal issues. However, their remedy comes with a hefty price tag.
"Harper was very fussy … she was always in a state of angst," the new dad, 37, shares during a recent visit to the Late Late Show with Craig Ferguson. "So we switched formulas a couple of times and now we're having to have breastmilk brought in."
Joking that he "tried for like two months" to produce the milk himself and "nothing happened," Harris and Burtka — also dads to Harper's fraternal twin brother Gideon Scott — turned to a milk bank.

"You have to have breastmilk shipped in. I think it's a racket," he explains. "Seriously, if someone is in Santa Monica — down the street and wants to provide milk — it has to go on a plane to San Jose and get fertilized and pasteurized and boiled and whatever happens in little bottles."
As a result of the exhaustive process, Harris couldn't help but ask, "If anyone is bustin' in the audience, my daughter could use some suckling!" to which Ferguson quipped, "I'll be quality control!"
Despite the positive outcome, the How I Met Your Mother actor admits he is having a hard time swallowing the cost. "They charge a fortune! It cost more for breastmilk than sushi!" he muses.
"I like sushi and it's not inexpensive, but you at least figure, alright, they have to go that morning and get the fish and there's a lot of labor involved … you know, you stick a thing on her hee-haw and it just sucks out some milk and they're charging a fortune!"
— Anya Leon