Celebs Love gDiapers Cute (and Eco-Friendly!) Diapers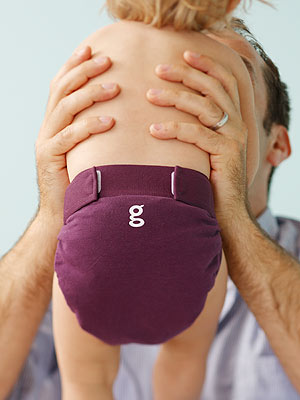 Courtesy gDiapers
We've been hearing a lot about the benefits of cloth diapers lately, but there's another option out there that's not quite cloth or disposable.
It's gDiapers — an amazing hybrid of the two.
The company's diapering system offers the ease of a disposable and the reusability of cloth, all rolled into one.
Whether you're using the adorable tiny gPants ($140 for newborn bundle) or the little gPants ($18 each), you can choose between the biodegradable gRefill or a reusable gCloth insert. Either way, it's good for baby and the planet.
It's no wonder celeb moms including Julia Roberts, Alyson Hannigan, Kellie Martin and Georgina Chapman are fans of the brand.
We're also loving the new disposable gWipes ($3.75 per pack of 70). They're soft, biodegradable, all-natural and — this is the best part — flushable. And because the wipes are fragrance-free and alcohol-free, they're extra safe for little faces and hands.
— Stephanie Phoenix