Willow Smith Steps Out with New Hairstyle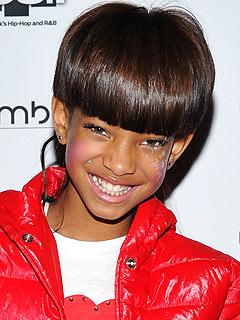 JEvan Agostini/PictureGroup
She's gone from hair-raising to hair-whipping.
Now, Willow Smith's rocking a new bowl-cut 'do. And we think we like it.
Not only does it frame her cute face, but it's not too over-the-top.
Plus, it leaves room for the 10-year-old to experiment. We've heard she's already added teal extensions to the back.
Now that she's joining Justin Bieber's European tour this Spring, who do you think will be making the biggest hair statement?
Our bet's on Willow.
TELL US: What do you think of her new hairstyle?