Give Back with Tiny Prints Celebrity-Designed Holiday Cards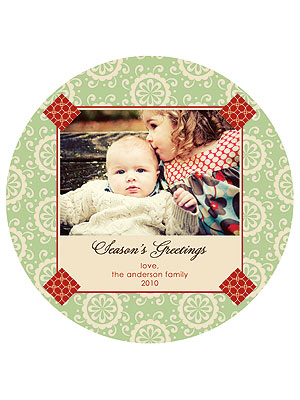 Courtesy Tiny Prints
Planning on spreading good cheer with your holiday card this year?
Spread your dollar around, too, with Tiny Prints 2010 celebrity holiday card collection.
Designed by celeb moms including Jennifer Garner, Reese Witherspoon and Courteney Cox, each card is shaped like an ornament and benefits the Epidermolysis Bullosa (EB) Medical Research Foundation.
From Kate Beckinsale's mod Joyful Sparkles to Brooke Shields' sweet and timeless Favorite Keepsake Juniper (left), the designs vary greatly so you're bound to find one that suits your family.

Plus, designer Zac Posen also got in on the fun by creating Couture Christmas to benefit the foster care organization New Yorkers for Children.
Shop the full line of these stylish (and charitable) cards at Tinyprints.com.