Sofia Coppola: Romy Is a Lion Hunter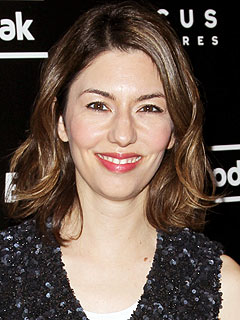 Marion Curtis/Startraks
Sofia Coppola won the prestigious Golden Lion best picture award for her new film, Somewhere, at September's Venice Film Festival — and daughter Romy, 4, is on the hunt for it.
"It's funny — when we came back from Venice, my daughter was really excited and said, 'Where's the gold lion?'" the director, 39, told PEOPLE at the New York screening of the film Sunday at the Tribeca Grand Hotel.
"I said she would see it soon, but that I had sent it to L.A. to stay at the Chateau Marmont. They have a display case in the lobby so I thought it should stay there for a while."

Recently joining the family is Cosima, who was born May 18 and is Coppola's second daughter with Phoenix frontman Thomas Mars.
"The baby's only 6 months old, but today I put her in the bed with Romy and they were looking at books — it was cute to see them together," Coppola shared. "We just got Olivia Goes to Venice so we were reading that."
And what does the director find to be the most surprising thing about being a mom of two? The level of organization needed!
"I'm always ask working mothers questions," Coppola explains. "I'm trying to figure it all out because I feel like I'm just learning. Having a really great nanny to help me while I'm working so I don't worry and know that they're taken care of [is key]."
"Luckily movies are really intense and then you get a break in between work," she adds. "I'm not working 9-5, so that's nice."
— Mary S. Park