Barnes & Noble Debuts Color E-Reader the Whole Family Will Enjoy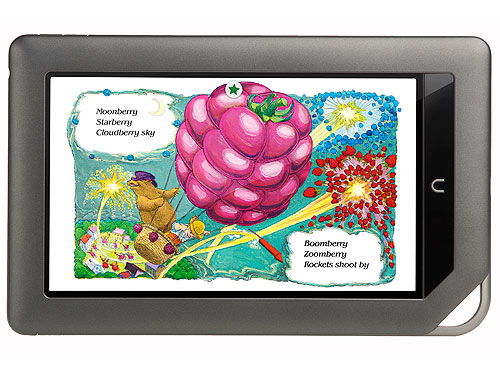 Courtesy Barnes & Noble
We're big fans of e-reading. But when it comes to children's books, they're just not the same in black and white. Well, all that's about to change with Barnes & Noble's new NOOKcolor ($249).
This cool e-reader features a stunning 7-inch touchscreen that will bring the lovable characters from Dr. Seuss, Curious George, Fancy Nancy and more to life for you and you kids. Plus, it's super slim so you can tote around several of your child's favorite reads on trips — as well as a few of your own.
Did we mention it comes with built-in Wifi? With nearly 12,000 interactive kids' picture and chapter books in the NOOK library, you'll always have a selection they'll enjoy at your fingertips.
Want one? The NOOKcolor is available at BarnesandNoble.com.