Spotted: Jennifer Hudson Takes David to Work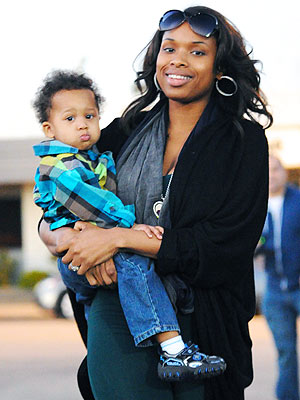 National Photo Group
Busy mom Jennifer Hudson takes cute son David Otunga Jr., 16 months, with her to a studio Tuesday in Burbank, Calif.
"I've got the sweetest little baby in the world. He just got two new teeth, so he smiles with them now," the singer/actress, 29, said recently.
"He pokes them out there, like, 'Look at my teeth.'"
David is Hudson's only child with fiancé David Otunga.