Jenna Elfman Overcomes Son's Nursing Strike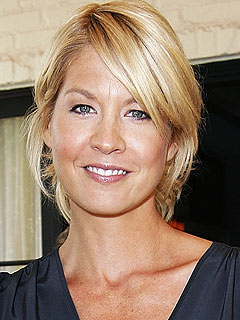 Donato Sardella/WireImage
As a new mom to now 9-month-old son Easton Quinn Monroe, overtime at work came with a hefty price for Jenna Elfman.
"I was doing a lot of filming, so he was getting a lot of breastmilk from bottles," the actress, 39, tells Best for Babes. "When he was 3 or 4 months old, he went through a finicky phase where he didn't want to nurse."
Worried and "having flashbacks" of her breastfeeding troubles with elder son Story Elias, 3, Elfman feared Easton's nursing strike would end with the new mom exclusively pumping again. It was then, notes the actress, that she quickly changed her approach with her baby boy.

"I just [breastfed] more, without forcing him obviously … I also scaled back the bottles," she explains.
"Easton had gotten where he liked to nurse laying down. So I thought great, I'll take a little time out and lay down on the bed with him, just to get him reacquainted, and more willing to nurse from the breast more often."
And according to the proud mama, her determination eventually paid off. "Now he's totally fine with breastfeeding again," she raves. "He's humongous and he's awesome."
To read the full interview with Jenna Elfman, visit Best for Babes.
— Anya Leon